Elfalafel was opened the summer of 2007 in the city centre heart of Edinburgh during the Edinburgh festival. When we opened our restaurant we only had 3 items on the menu. Yes! only 3, the reason being that it was important for us to perfect our menu items before we could move on and add more. This is what we have done ever since making our new menu rich and vibrant with flavour and originality.
Elfalafel was the first shop to introduce a falafel only concept in Edinburgh and we were the first to have an open salad bar concept for our falafel in Edinburgh. We were also the first to introduce the exciting spinach and chill falafel range and always push for excellence in natural ingredients and fresh produce.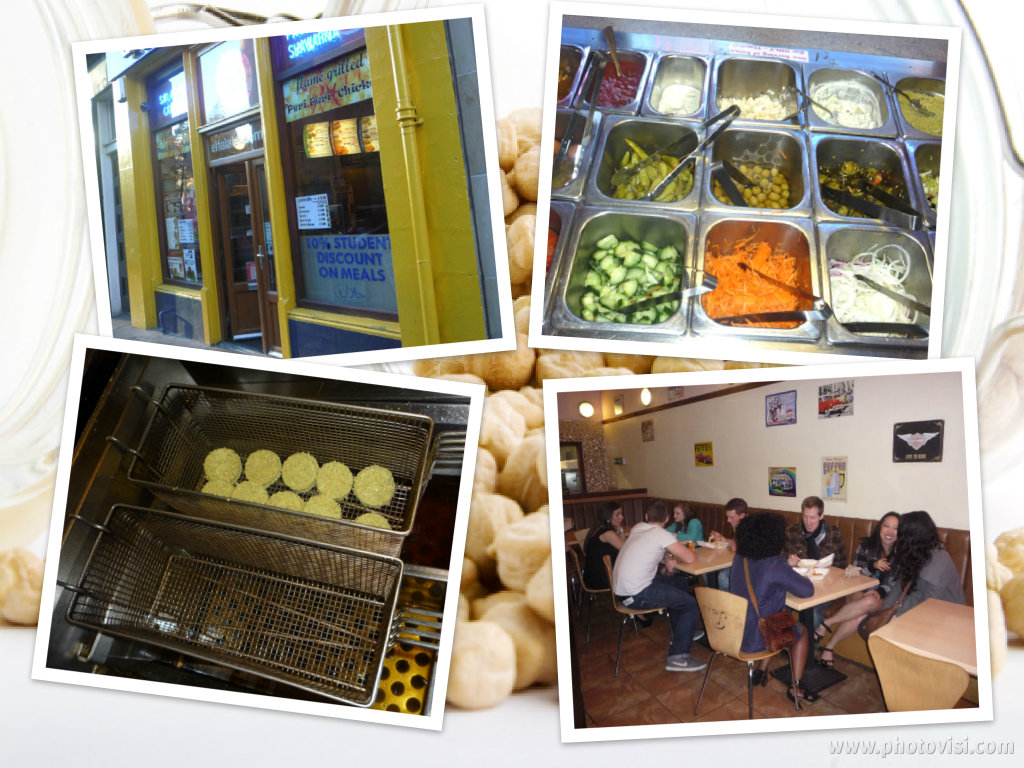 Customer feedback is highly valued and our whole ethos and menu is driven by our customers. We always take on board any feedback given and aim to continuously improve as stated in our mission statement - Excellence in Food and hygiene standards through continuous improvement and customer feedback.
Our restaurant/ takeaway is fitted to a very high standard and we pride ourselves in hygiene and cleanliness of food and of our premises to make our customer experience as enjoyable as possible.
Elfalafel is environmentally conscious and we aim to utilise environmentally friendly concepts in our restaurant and contribute towards charitable causes. We also want everyone to enjoy our menu at an affordable price so do a subsidized menu for school children during the school term and enjoy working with charities to raise money and donate food.
The goal of Elfalafel is to open outlets in other cities through the franchise concept and give people all over the UK and around the world the opportunity to taste the Elfalafel Menu.
We look forward to seeing you at our Restaurant !